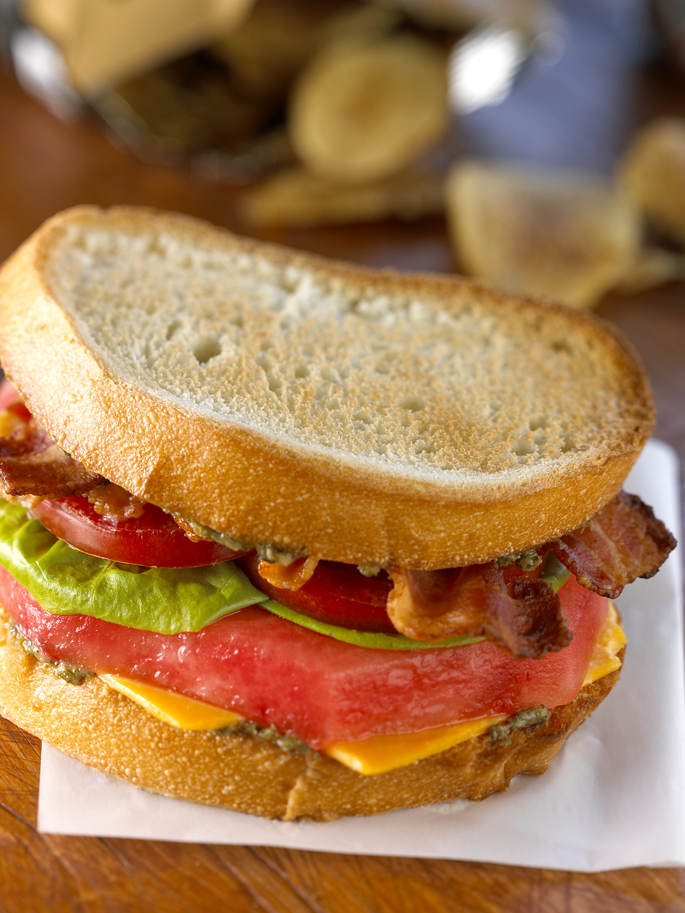 BCWTP
The classic, stacked sandwich "rewritten".
Hearty ingredients layered with some healthy favorites.
Ingredients
2 thick slices of bread (your choice), toasted
2 tablespoons pesto sauce
2 slices cheddar cheese
1 2/3 inch thick slice seedless watermelon about the same size as the bread
2 thin slices of tomato
4 slices cooked crisp bacon
2 butter lettuce leaves
Instructions
Spread the pesto over 1 side of each slice of toast. On one slice of toast stack the cheese, watermelon, tomato, bacon and lettuce on top of pesto. Place the other slice of toast, pesto side down, on top of the lettuce. Cut in half and enjoy.