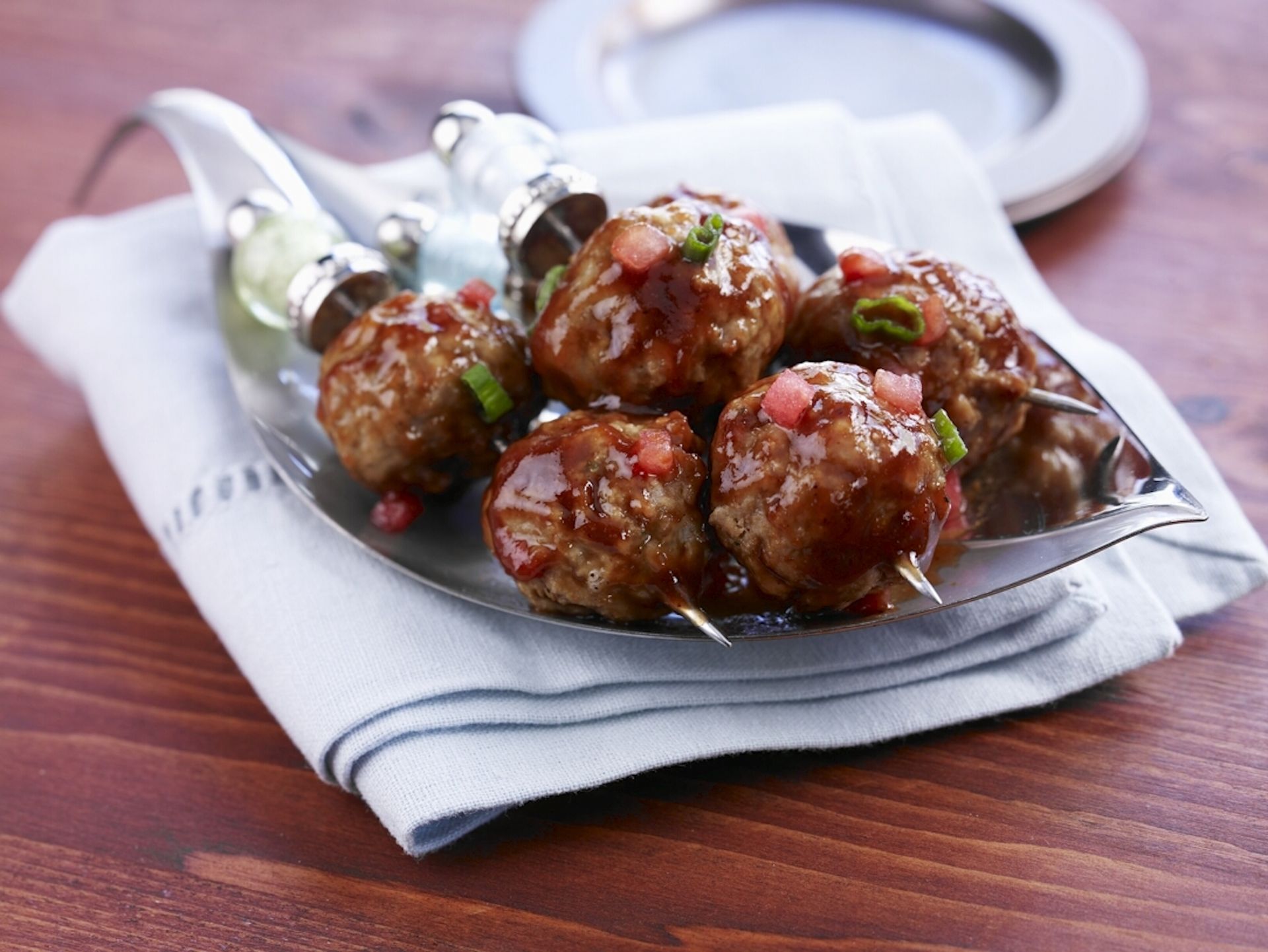 Watermelon Glazed Meatballs
This watermelon glaze will add a sweet taste, along with your favorite bbq sauce to your meatballs!
Ingredients
2 tablespoons vegetable oil
24-36 frozen prepared mini meatballs
1 cup prepared barbecue sauce
1 cup watermelon puree*
Instructions
Heat the oil in a large heavy sauté pan over medium high heat or electric skillet set on 325°. Sauté the mini meatballs until browned and hot. Reduce heat to low. Mix together the barbecue sauce and watermelon puree. Pour over the meatballs and simmer for a few minutes. Serve hot.
*To make the watermelon puree, remove seeds from fresh watermelon and cut into large chunks. Place in a blender and process until smooth and well pureed.